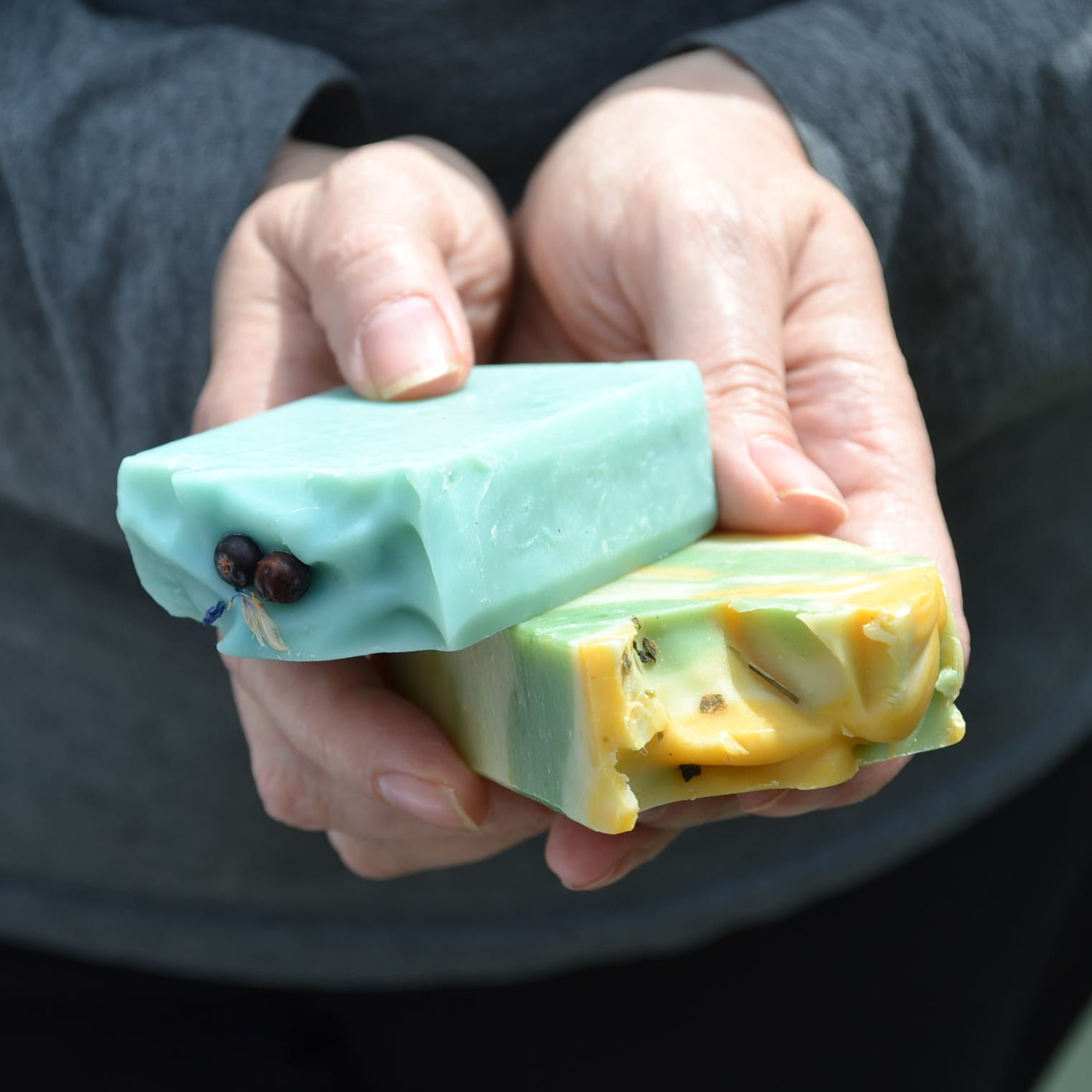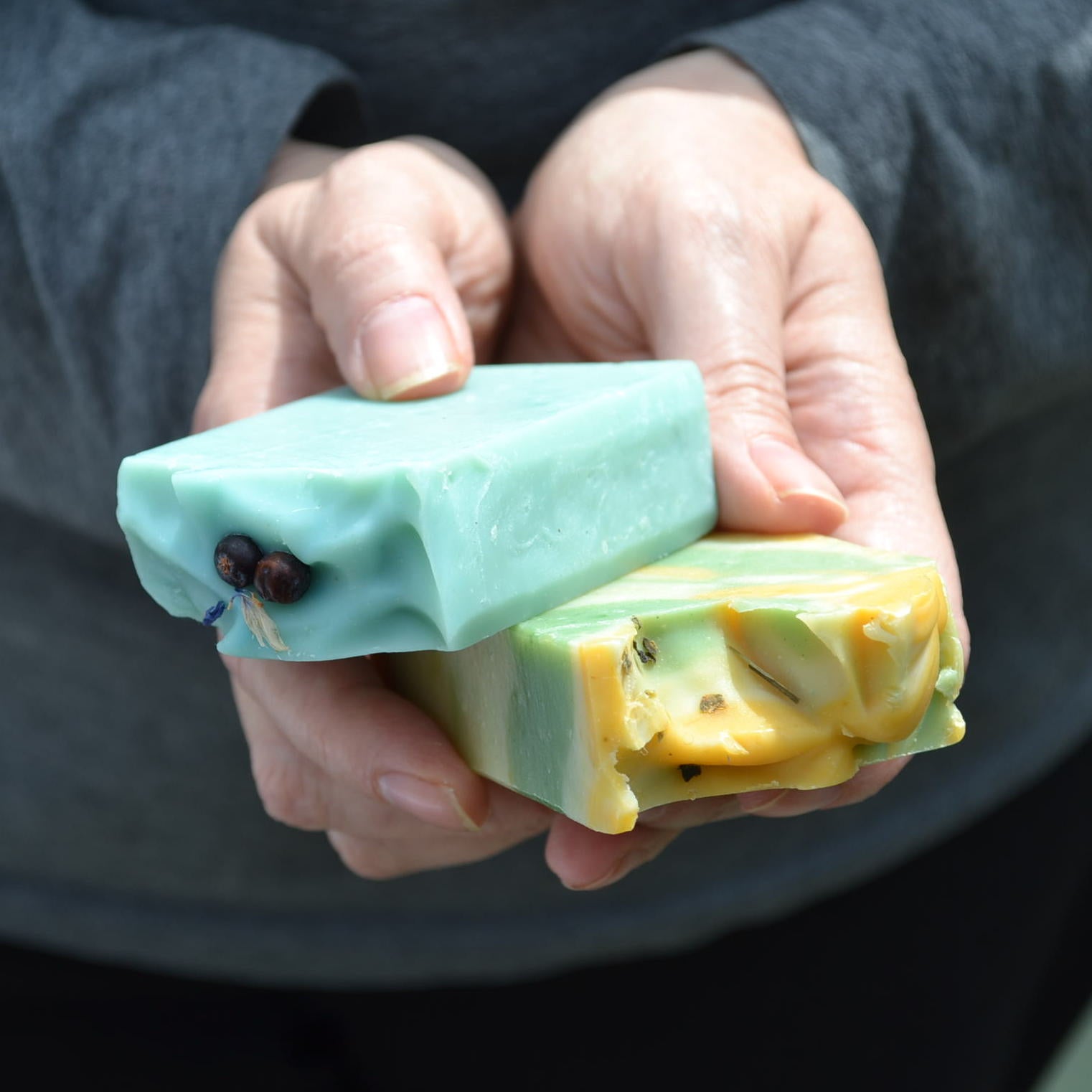 It's truly a small family business of women.
We are three generations of women & each of us brings a unique talent to the blend. We will pull our mother in for design ideas, packaging, set design and general encouragement. My sister, Michelle, and I work well together, and when the three of us come together, it's a powerhouse of creativity.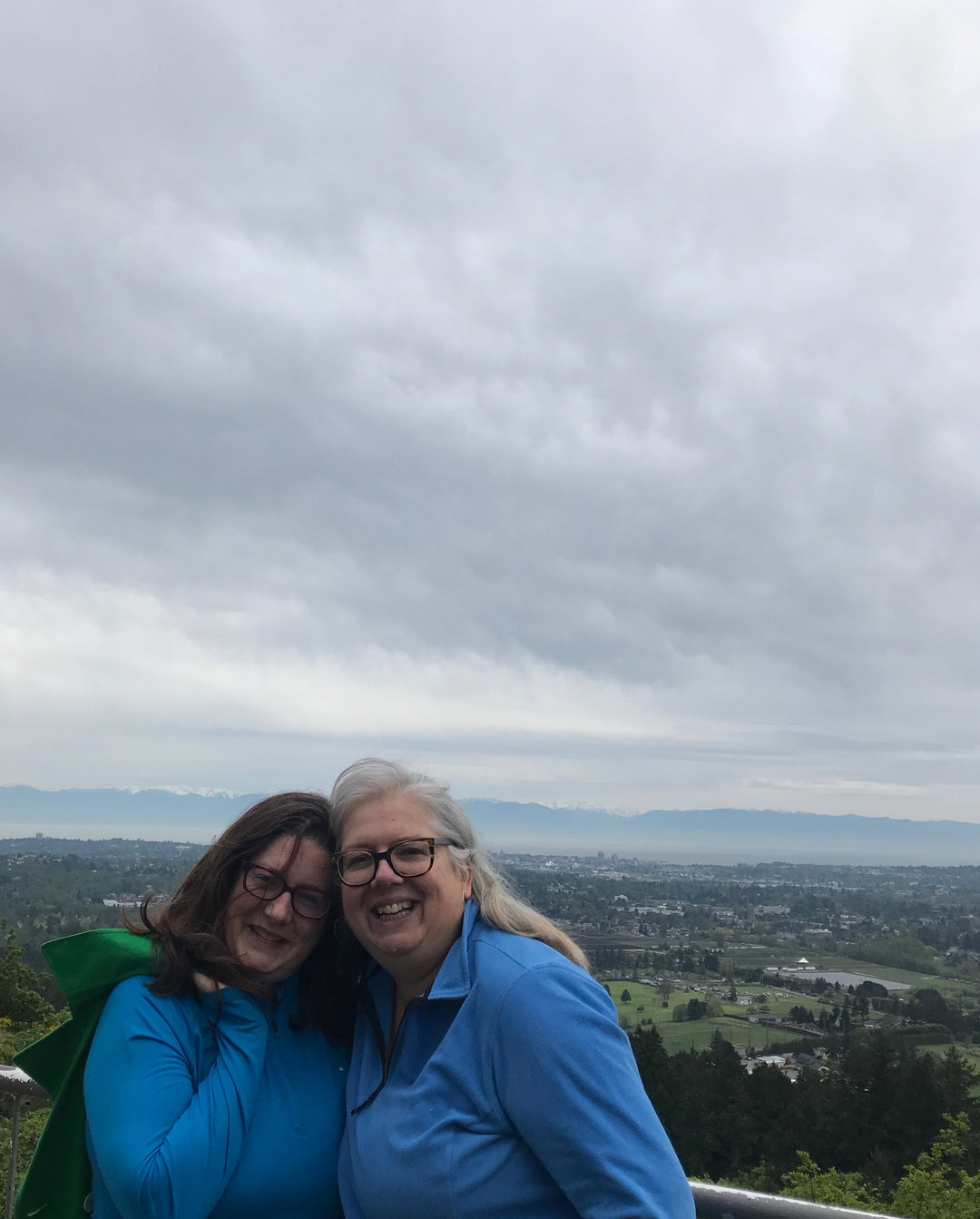 The Two Blooms • Caron & Michelle
Sisters in Life & Business
After visiting a local market, we realized we wanted to leave our soul-crushing jobs to become full-time artisans. With backgrounds in education, we began researching & experimenting with our friends & family. We secured a booth the following year, and the rest is history.
First Came Soap
Something Gentle
Our mother's skin is so sensitive; we were determined to make something that she could tolerate (and we did). We were inspired by the beautiful soaps we used to buy online. We would marvel at the scents, creative designs and attractive packaging.

Shop Body Care
Then Came Jewellery
Minimal Design
Caron and Michelle took a metalsmithing course years ago and were itching to get back to creating lightweight dainty & durable pieces that were affordable and on trend. Their jewelelry line was added 6 years ago. They offer a wide variety of jewellery including rings in sizes 1-15.
Shop Rings
Stay updated
Sign up to stay in the loop for new product releases & upcoming market days!